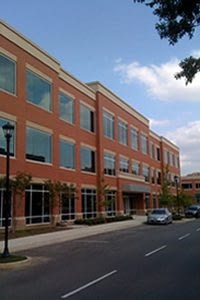 As an Independent Agency we align the service you require from an insurance company, the coverage you need, and the cost of that coverage with your unique circumstances. We provide a personal service. We are a locally owned and operated company. You will deal directly with the owners of the company and NEVER have to be stuck in an endless automated 1-800 loop.
We will work with you to develop a customized insurance plan that may involve several different companies. We review the companies in order to find the best fits for each element of your insurance needs. We use only A rated companies that have solid claims services.
It is rare that we come across people who have a solid understanding of the coverage they have. One of the key areas we add value is by working with you to identify the coverage you need and explaining to you in understandable terms what each element means. We aim to build a long lasting relationship with you where we understand and value your business on a personal level. As your needs change we will continue to tailor your insurance plan to your specific situation. While we understand that cost is always a significant factor in your coverage it cannot be the only one. We help you find VALUE, not just low cost.
With so many different elements to a policy it is very difficult to make an 'apples to apples' comparison. We will help you find good value by looking at different coverage's and any additional benefits on offer.
An Independent Advantage
We are Independent Agents in Franklin, Tennessee, free to choose the best carrier for your insurance needs. We do not work for an insurance company; we work for you. We work on your side when you have a loss and follow through to see that you get fair, prompt payment and service. Insurance Services Agency represents a carefully selected group of financially strong, reputable insurance companies. Therefore, we are able to offer you the best coverage at the most competitive price.
What is an Independent Insurance Agent?
When you decide to buy a car, you wouldn't purchase the first one you see. What if one day the automobile industry decided to make only one type of car, one make and one model. You wouldn't have a choice!
The same situation holds true for insurance. You need insurance to drive a car, to purchase a house, to protect your family's financial future and to run a small business. But if there was only one insurance company that offered only one type of insurance, you wouldn't have a choice. The only solution would be going to that one company.
With an independent insurance agent, you have choices. Independent agents are not tied to any one insurance company. One of the advantages of using an independent agent is that he or she works to satisfy your needs. You are using an expert for an important financial decision.
An independent agent has several companies that he or she can approach to get you the best coverage at the best price. And your independent agent will know the companies with the most efficient claims departments to recover your losses as quickly as possible.
When you buy insurance, you want an advocate who will properly assess the risks you face and give you an objective analysis of the marketplace, because it's up to you to make the final choice.